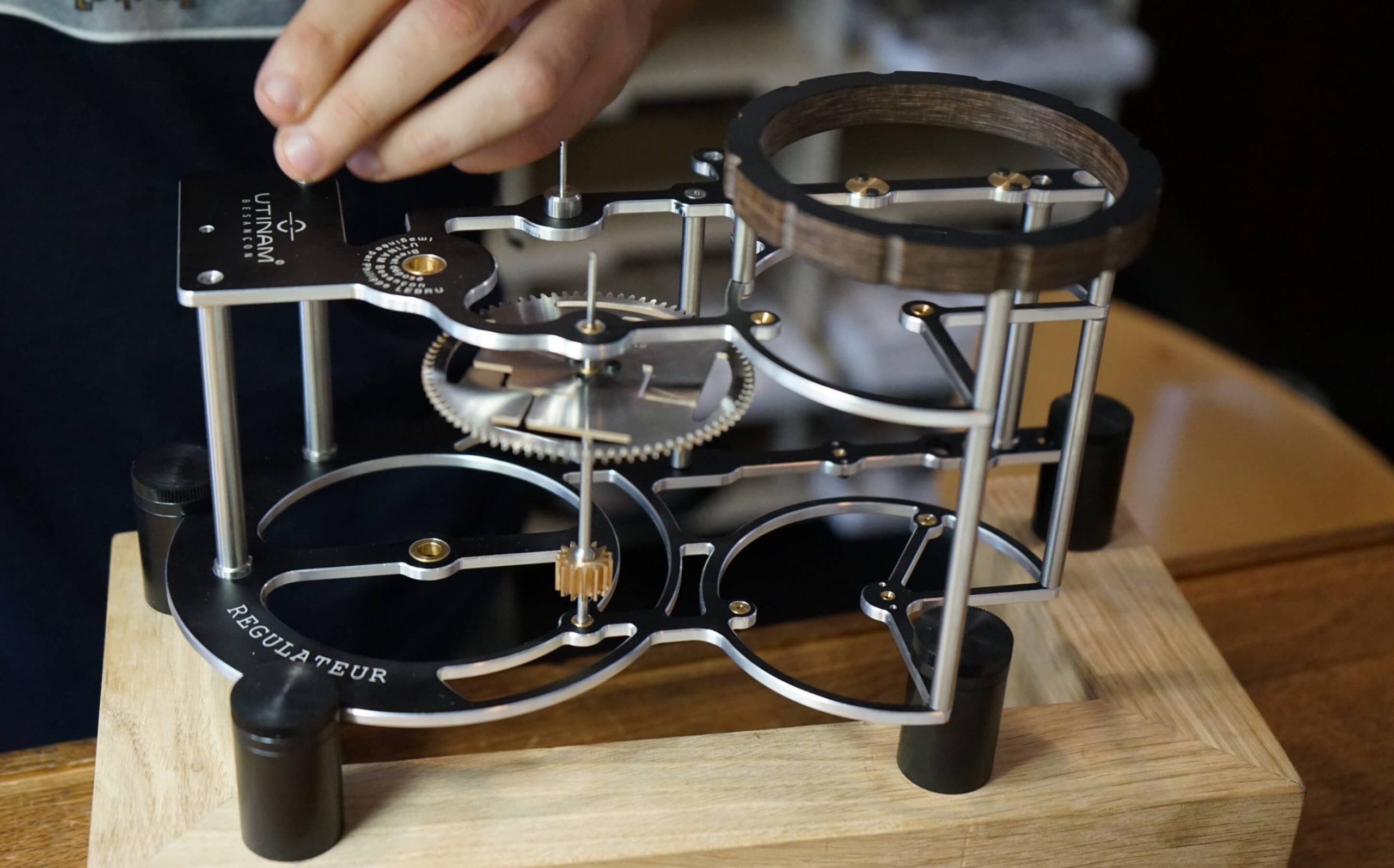 Welcome to the
Utinam manufacture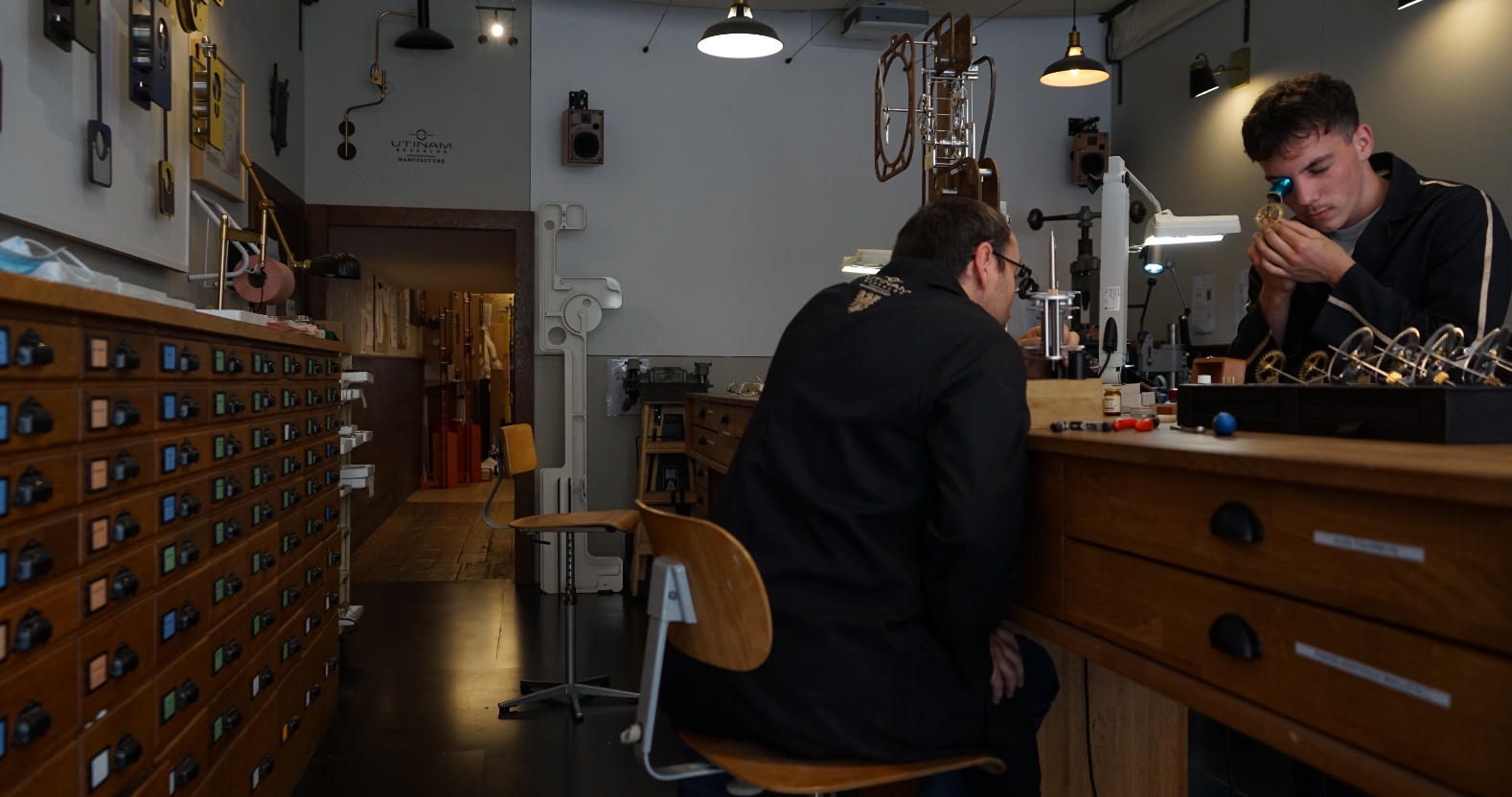 Alongside the UTINAM boutiques located at 117 and 119 Grande rue in Besançon, stands the UTINAM Manufacture. A veritable place of expertise and mechanical and watchmaking talents, the Manufacture brings together the production and assembly workshop as well as the design office. It is therefore here that the UTINAM creations imagined by Philippe Lebru take off.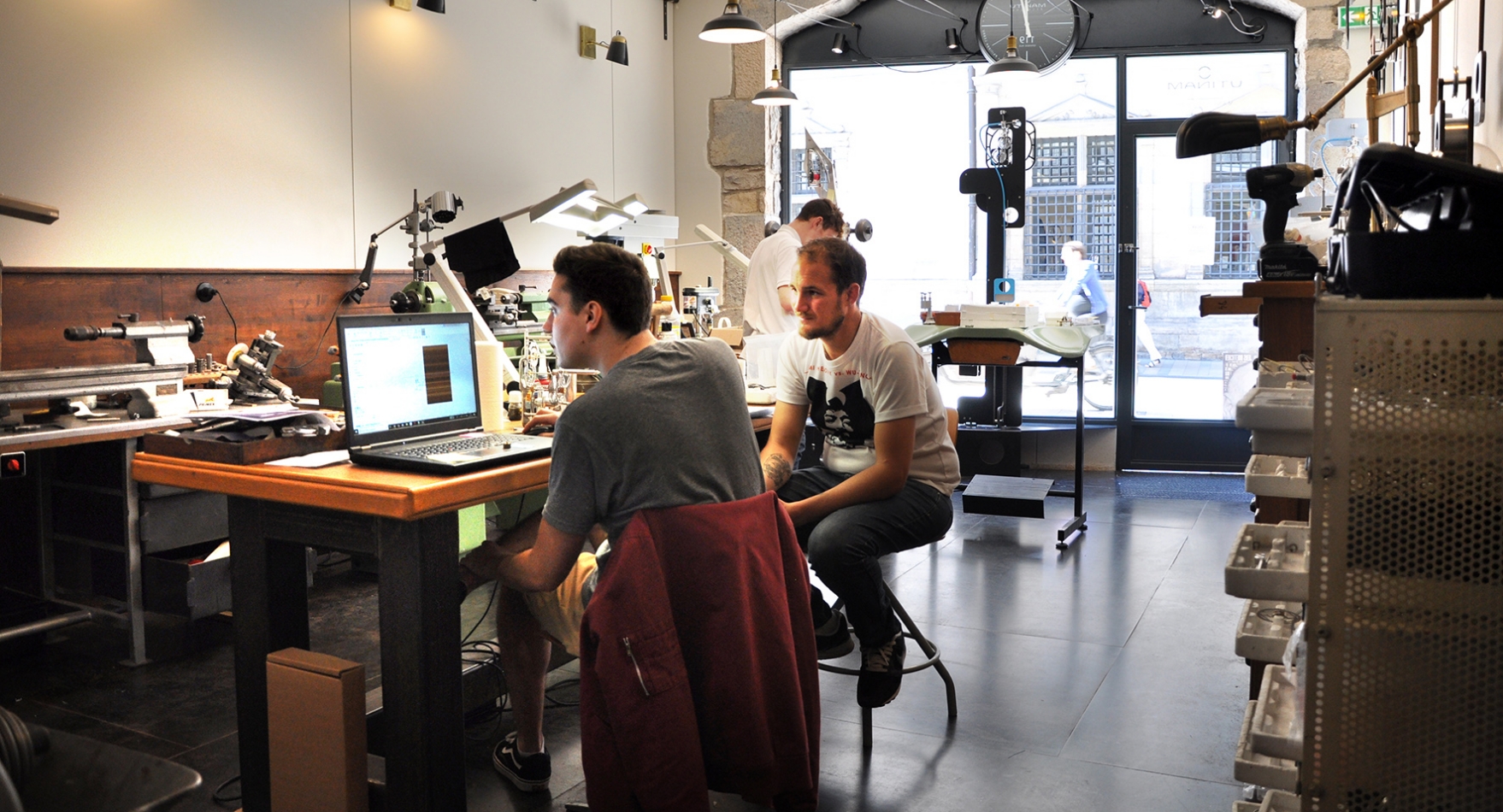 The Utinam Manufacture is above all a meeting place. 

A place where, every day, the savoir-faire of men and women breathes life into UTINAM creations and mechanical works of art.
A place of materials, sounds, shapes and colours that are blended together in the workshop in Besançon, with the sole ambition of making each piece of UTINAM artwork unique.
Discover the UTINAM Manufacture
A place that tells the story of a city, Besançon, "the watchmaking capital of France", of its past and of its future, by designing today, at the heart of this symbolic location, just opposite the museum of time, the watchmaking innovations and mechanics of tomorrow.
A place of complexity and of the virtuosity of a passionate trade, in discovering, for instance, the required chronometric viper seal affixed to some of our timepieces. And finally, a place with a story yet to be written between us.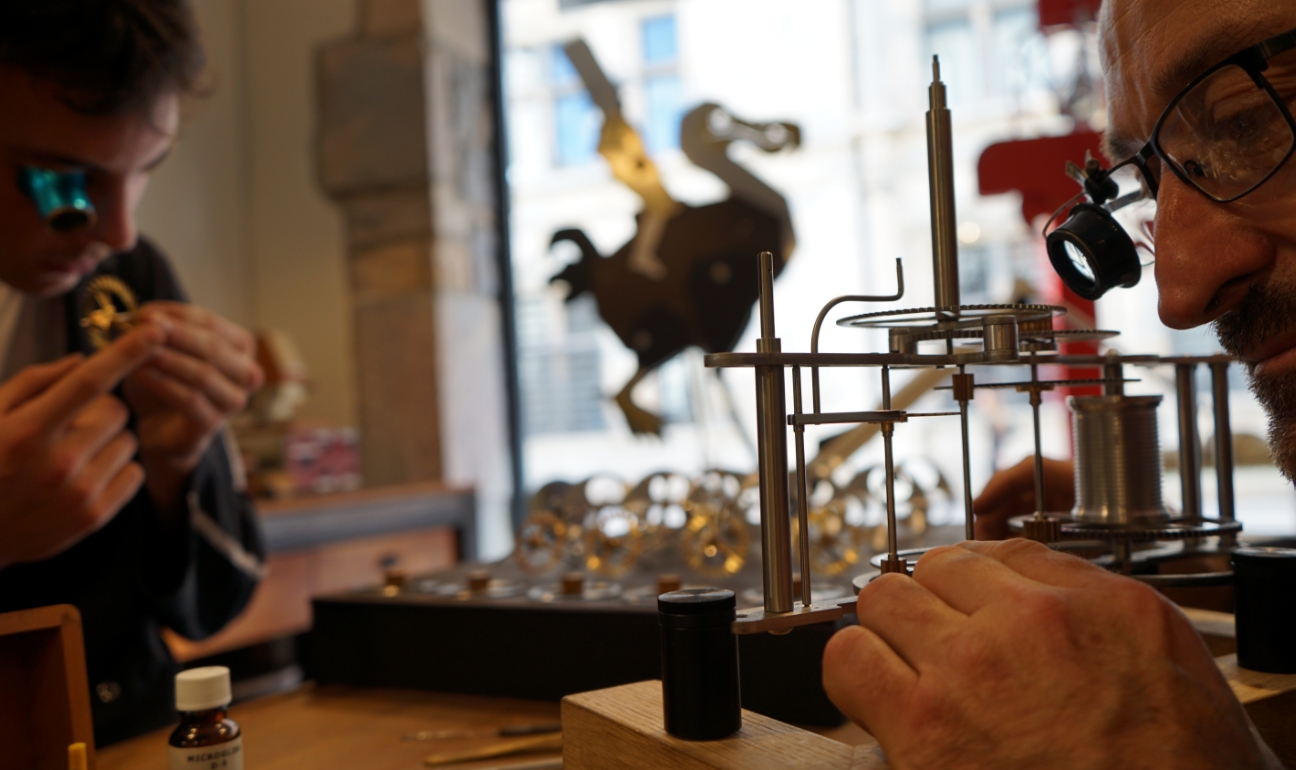 In the watchmaker's chair
A visit to the Utinam Manufacture is also a unique opportunity to slip into the watchmaker's chair for an hour. Our team will guide you, step by step, in assembling a mechanical movement or setting a hand on a dial, you will discover the different stages of watchmaking as well as the extensive know-how and skills of the mechanical and watchmaking craftsmen.
Reserve your immersive experience